Okwaadonto - mc god & the ago-go band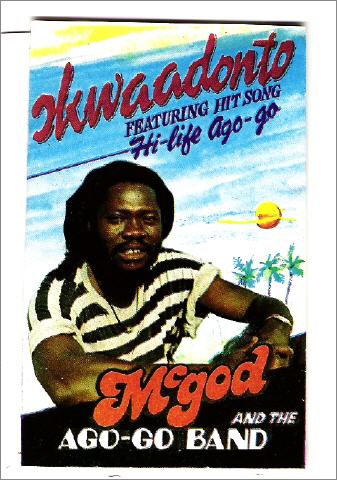 Side A
Okwaadonto (Wadaa-da)
Teacher
Asoantie

Side B
Hi-life ago-go
Why?
Ago-go (DUB)

All songs written, composed, arranged and produced by Mcgod

Special Thanks to Brother musicians
Tommy Dazi the Keyboardist
and all others who have helped in
making this Album a success
Mo ye bue! Mo ye kenken!

All rights reserved 1998.